Porsche Lease Return Center
Porsche Livermore Lease Return Center! We accept any Porsche lease, no matter from where you leased it originally.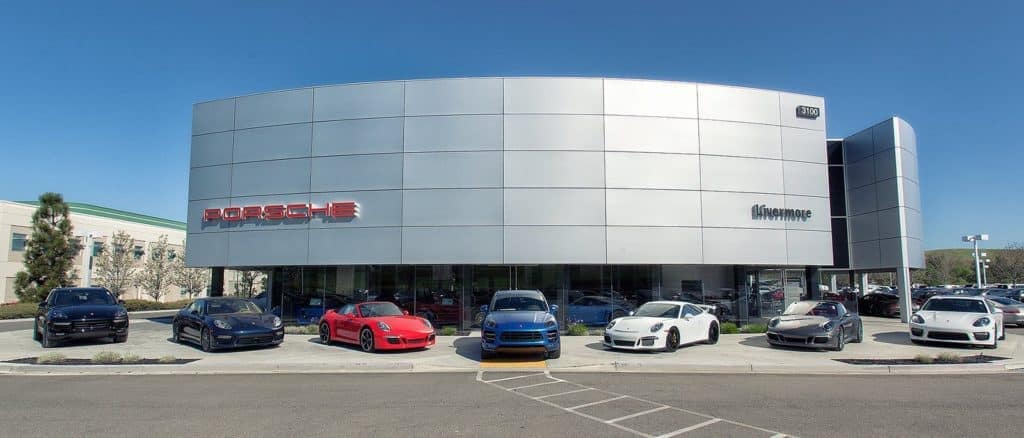 Know your Lease-End Options:
Our Return Specialists can provide you with all the information you need to make your lease-end experience sail along smoothly, as well as providing information on any current offers that might be available to you.
No appointment necessary, just show up and let us know you have a Lease Return.
Whole process should take less than 15 minutes.
When you leave, we will inform Porsche Financial that you have returned the car to us and it is now at our dealership and no longer in your possession.
We may be able to pick up your car directly from you. Please call us to inquire about this service.
Exclusive offers when returning your Porsche vehicle at Porsche Livermore:

Complimentary Uber ride home
$250 gift card valid towards your next Porsche parts or service purchase
When you come in, be sure to bring the following:
Copy of Lease End Inspection, if possible.
All owner's manuals, keys, spare tires, navigation discs, cargo covers and anything else that came with the car that you still have.
We strive to make this the easiest process possible for you. Contact us today!
For additional information regarding your lease end options and scheduling an inspection, please submit your request, or contact
us at (925) 344-5488 to speak with a Specialist today.
Contact Us
We would love to hear from you! Please fill out this form and we will get in touch with you shortly.
* Indicates a required field
Hours
Monday

9:00am - 8:00pm

Tuesday

9:00am - 8:00pm

Wednesday

9:00am - 8:00pm

Thursday

9:00am - 8:00pm

Friday

9:00am - 8:00pm

Saturday

9:00am - 7:00pm

Sunday

10:00am - 5:00pm