FAQ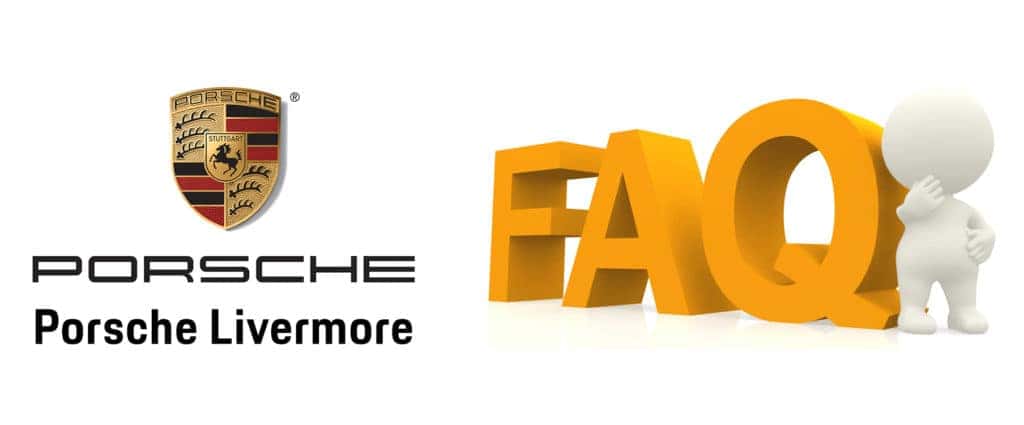 NEW CLIENT FREQUENTLY ASKED QUESTIONS (F.A.Q.)
Congratulations on your recent Porsche purchase.
Operational knowledge is key to the appreciation of your Porsche; therefore, Porsche has invested in several online state-of-the-art websites and downloadable applications to improve the understanding of your vehicle:
*please note, all blue highlighted words are clickable links taking you directly to the appropriate website.
Quick Guide
– Press interior HomeLink button you wish to pair; it will slowly flash
– Take handheld remote and hover it over Porsche crest on hood. Press and hold remote button you wish to pair until fog/DRLs lights flash three times (could take up to 30 seconds)
– Press the learn/train button on opener motor in garage (stepladder is handy; learn button may be hidden under cover or lightbulb panel)
– Within thirty seconds, return to the car and press the interior HomeLink button in the headliner three to five times slowly until the garage door moves.
– If the above doesn't work, try pressing buttons one and three until it flashes fast to clear previous memory/faults.
space

Quick Guide:
– With the ignition on, press the memory button 'SET' and then press button '1 or 2' on the door panel within 10 seconds until an acknowledgement signal sounds.
– The ergonomic settings (seat, mirrors, steering wheel) are then stored on the corresponding button. –OR– Press the memory button 'SET' and then press button 'KEY' on the door panel to store the ergonomic and comfort settings (PCM, temperature, instrument cluster) on one of the keys.
– To retrieve the individual preferred settings stored on the buttons, press and hold the corresponding button until the seat movement and other adjustment operations have been completed. The settings stored on the key are retrieved automatically after unlocking the car with this specific key.
– To store the current settings on the key each time the vehicle is locked, activate the 'Auto Memory' function in the multi-function display under: Vehicle > Settings > Locking > Auto Memory. If multiple drivers use the vehicle, assign a button to each driver and save the individual settings on a specific key via the 'SET' button on the door panel.